Search NCIBI Data
(e.g. diabetes, csf1r)
Login

HighLights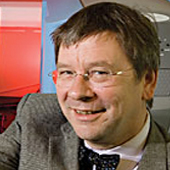 Melvin McInnis, M.D.
Thomas B. & Nancy Upjohn Woodworth
Professor of Bipolar Disorder and
Depression
Professor of Psychiatry

Bipolar Disorder
The study of the genetics of bipolar disorder has become an expressed priority of the National Institute for Mental Health (NIMH). National Center for Integrative Biomedical Informatics (NCIBI) resources are being used to explore genetic and other mechanisms relating to susceptibility to Bipolar Disorder. Comprehensive integration of data and information from a wide range of sources is underway. These sources emphasize genetics, biochemistry, physiology, psychology, and phenomenology. Searches across species include orthologous genes and behaviors in these species.
Overall Goals
To identify and characterize genetic variants predisposing to Bipolar Disorder.

To model the cellular response to lithium treatment.
Assess genetic and environmental influences on co-morbid psychiatric and substance use disorders.
Specific Aims
To prioritize genes predisposing to bipolar disorder for further inquiry. Data and results from linkage and association studies are being combined with results from gene expression analysis and integrated with the vast information base that is presently available in a variety of forms.
To perform extensive data mining of the extant databases Medline/PubMed, OMIM, National Networks of Library Medicine, library text, and the resources within the National Library of Medicine to identify phenotypic patterns that may predict more homogeneous subgroups of patients.
To develop an integrated translational research approach to the overlapping behavioral phenotypes of Bipolar Disorder, Alcohol Abuse, Nicotine Abuse, and other co-morbidities of Bipolar Disorder and to explore integration at molecular, biochemical, and biological systems levels as well as disease phenotypes and endophenotypes.
Related Publications
McEachin RC, Saccone NL, Saccone SF, Kleyman-Smith YD, Kar T, Kare RK, Ade AS, Sartor MA, Cavalcoli JD, McInnis MG. Modeling complex genetic and environmental influences on comorbid bipolar disorder with tobacco use disorder. BMC Med Genet. 2010 Jan 26;11:14. PMID: 20102619
Keller BJ, McEachin RC. Identifying hypothetical genetic influences on complex disease phenotypes. BMC Bioinformatics. 2009 Feb 5;10 Suppl 2:S13. PMID: 19208188
McEachin RC, Keller BJ, Saunders EF, McInnis MG. Modeling gene-by-environment interaction in comorbid depression with alcohol use disorders via an integrated bioinformatics approach. BioData Min. 2008 Jul 17;1(1):2. PMID: 18822146
Zandi PP, Zöllner S, Avramopoulos D, Willour VL, Chen Y, Qin ZS, Burmeister M, Miao K, Gopalakrishnan S, McEachin R, Potash JB, Depaulo JR, McInnis MG. Family-based SNP association study on 8q24 in bipolar disorder. Am J Med Genet B Neuropsychiatr Genet 2008; 147B(5): 612-8. PMID: 18163389.
McEachin RC, Keller BJ, Zandi PP, Almani M, McInnis MG. Prioritizing Disease Genes by Analysis of Common Elements (PDG-ACE). AMIA Ann Symp Proc 2007; (): 1068. PMID: 18694166.